Volvo v70 Fuel Injector Repair in Tualatin, Oregon
What are the OBD codes I would see if I have a problem with my fuel injector and I had the codes checked?
Here is a list of possible OBD codes you may find if you need fuel injector replacement or repair:
P029A: Cylinder 1 – Fuel Trim at Max Limit
P029B: Cylinder 1 – Fuel Trim at Min Limit
P029D: Cylinder 1 – Injector Leaking
This thing can't be too hard to replace right? I can do this repair, or at least attempt it, is this a bad idea for any reason?
We cannot recommend that you attempt this repair by yourself if you do not have a lot of experience. There are components that must be removed before you can even get to the fuel injectors. They are important pieces and should be put back correctly or you risk damaging your v70. Some of the pieces you should understand include: the injectors themselves, the intake manifold, the fuel rail, and other parts that may differ from vehicle to vehicle.
So, that makes sense but could you go into more detail how this works? I am not totally convinced I couldn't go into this myself.
A lot of things we mentioned above have to be removed. Coolant and oil may have to be drained, parts of the engine may have to be removed, and the intake manifold gasket may also have to be replaced. The fuel rail and the electric connector will have to be removed so that access to the fuel injectors is possible.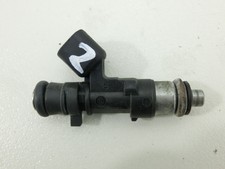 Well, if I can't work on this thing then can I drive it so somebody can work on this the fuel injectors inside my Volvo v70?
We would not recommend it if you can manage it. If you develop further issues with your fuel injectors then there is a high possibility of your vehicle actually stalling. The issue can become so bad that you will not be able to get your v70 started. If this all happens while you are in traffic then you can see how this could be a problem not only for you but for other people around you as well.
How do I avoid this? What are the maintenance times when I should bring this thing in so that I don't have problems later?
Many fuel injectors have run their course by the time 80,000 miles have passed. However, this number probably includes people who do not do their maintenance as they should in addition to the smaller amount of people who do. Suffice to say that the level of maintenance probably varies wildly and effects the bell curve of that number. If you do your maintenance on schedule then you will probably, at least, reach that level of usage if not surpass it.
What can I expect if I think my fuel injector is going bad? What sorts of things would happen to the v70 that would tell me that this is a problem?
If you start having misfires and reduced engine power then you probably have a fuel injector problem. If you allow the problem to progress then you will find that the engine may start stalling right after you start your engine. It might also not be able to accelerate when you want it to do so or it might have a noticeable shake when you ask it to start moving. Finally, your vehicle may lose the ability to start altogether.
Well, how do I talk to you or get scheduled in so you can have a look at my Volvo v70?
You can call 503-692-0846. You can also visit us at 19460 SW 89th Ave. Tualatin, OR 97062.
Photo Credits
https://media.ed.edmunds-media.com/volvo/v70/2009/oem/2009_volvo_v70_wagon_32_fq_oem_2_500.jpg
https://i.ebayimg.com/thumbs/images/g/6KYAAOSw-olaBiHa/s-l225.jpg