Here at Upscale Automotive, we love what we do. We live and breathe cars. Any car-related needs you may have, we are here for you: repairs, routine maintenance, inspections and on-point diagnoses. We service all types of cars including race cars, and vintage cars and we have been known to build custom vehicles from junkyard car parts.
As a family of local professionals, we strive to make car ownership fun and enjoyable for everyone in our community. We take pride in having served Tualatin car owners for over 30 years and our dedication to our customers is what sets us apart from the rest. At Upscale Automotive, we get to know our clients and their cars to provide tailored recommendations that perfectly suit their needs. We are always up front and honest and we promise to give you the best quality car services at affordable prices.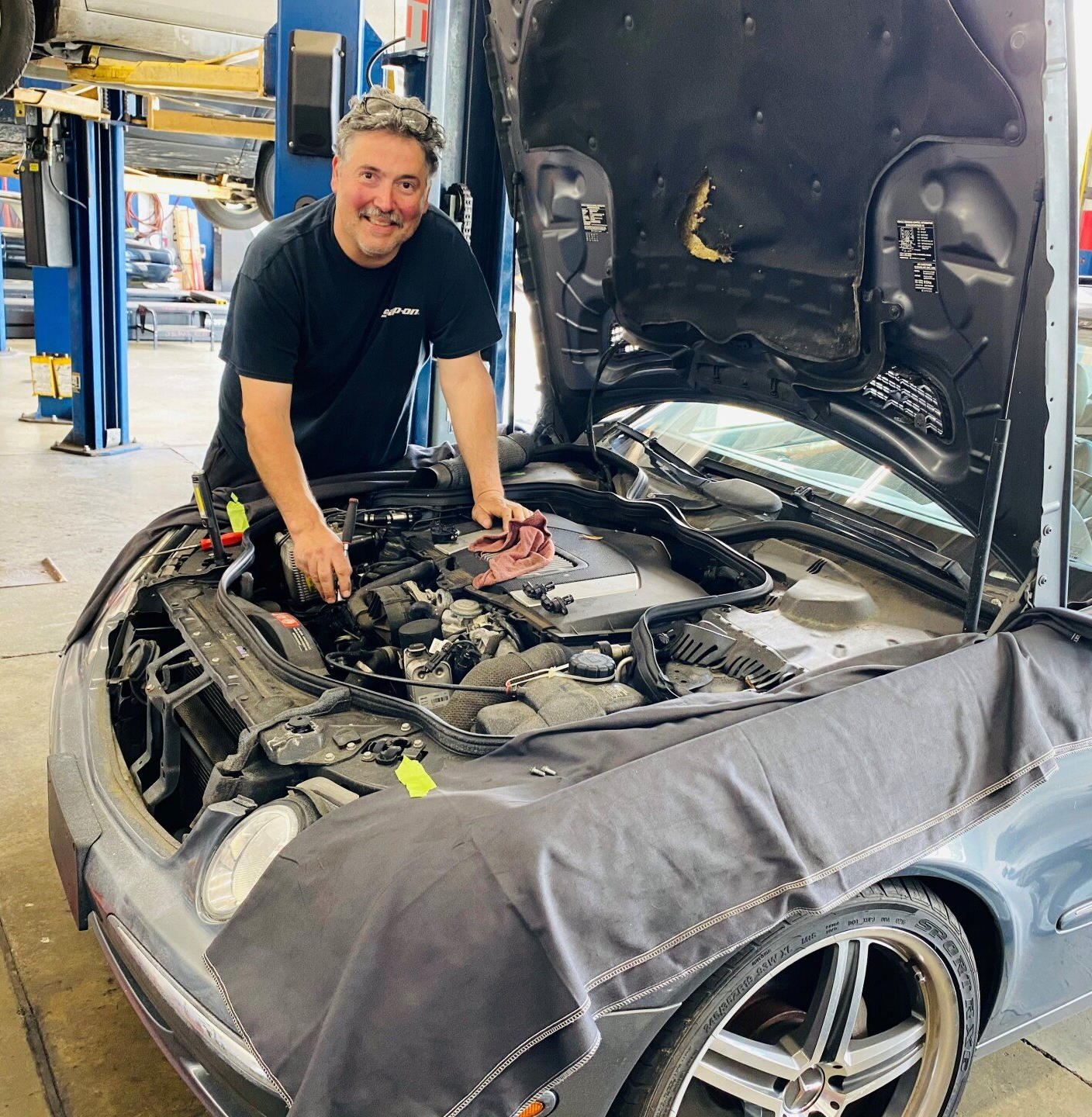 Our car mechanics may be wrench heads (and proud of it), but they always go the extra mile for our customers. If we discover that your auto repair is free under dealer warranty, we will make the appointment with the car dealer for you. If you are in a situation with an insurance company or dealership regarding an accident or a malfunction, we are on your side and will advocate for you. We even provide expert testimonies for our customers to use in court, if necessary.
Upscale Automotive mechanics care about you and your car! Call us to schedule an appointment: 503-692-9333
Tune Ups & Services = What is the Difference?
Tune ups are done on vehicles built up to the 1980s.
Tune up = depends on year and model all 10,000 to 15,000 miles.
Road test before any tune up.
Cool down engine for valve adjustment
On some models check also cam timing
Remove spark plugs - check compression and replace spark plugs if nes.
Replace points, condenser = additional labor distributor cap, Rotor and ignition wires.
Check clean or replace air filter and fuel filter
Check EGR systems and make recommendations if nes.
Check all vacuum systems and make recommendations if nes.
Adjust and synchronize Carburetors or fuel injection systems.
Check cooling system
Check electrical charging system
Check all belt, pulleys and idlers
Our Vehicle Services
Tune Ups After the 1980s
Tune ups have the same procedure as before, but they may not need valve adjustment of ignition parts replacement, depending on the model. Service components may have an extended life up to 30,000 miles. No tune ups are needed after 1995 start of OBDII. You can tell what service work is needed by mileage and warning lights that are activated. You don't want to forget about servicing your automobile, because it will cost you more if things will break. Regular Vehicle Maintenance will allow us to catch things early onto prevent more costly repairs and having your car towed. Having good service records and history increases the value of the car if you decide to sell your vehicle.
The Right Way to Save $$$$$$ ON REPAIR AND MAINTENANCE
Diagnose faults systematically with proper diagnostic scanners and knowledge.
Repair faults with the right tools and sound knowledge, which comes with years of experience.
Love for giving a good product and fair pricing.
Your are saving big $$$$$$$$$. Without any HASSLE !!!
Get DEQ-Approved With Us
If your vehicle is a 1996 model or newer and needs a DEQ test before you can get your registration approved, Upscale Automotive is here to help. Save time at the DMV in getting your car registration renewed and have your DEQ test done with us. If there is anything wrong with your vehicle that needs to be fixed, we can take care of the issue and re-run the test all in one go-around.